Second row on the grid for the two Porsche 919 Hybrids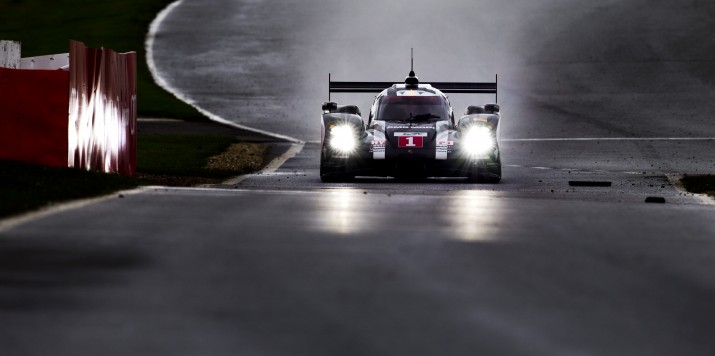 The two Porsche 919 Hybrids will start third and fourth on the grid for the opening round of the FIA World Endurance Championship (WEC) at Silverstone on Sunday. The reigning World Champions, Timo Bernhard (DE), Brendon Hartley (NZ) and Mark Webber, qualified third ahead of their teammates Romain Dumas (FR), Neel Jani (CH) and Marc Lieb (DE). On a drying track, with very low ambient and track temperatures, the front row went to Audi.
In the morning, during the third free practice session, the Porsche prototypes only did one installation lap each with Webber and Jani at the wheel. The session was stopped early by the race director because of snow.
In WEC qualifying the average of the respective best laps of two drivers counts for the grid position. In Silverstone Hartley/Webber (car number 1 / 1:54.150 minutes) and Dumas/Jani (car number 2 / 1:54.266 minutes) were the qualifying drivers.
"I think we got the maximum out of our 919 Hybrid and Audi obviously was a bit stronger than us," said Mark. "It was the first time we had put the full wets on the car and now we look forward to race day."
The six-hour race starts on Sunday at 12:00 hrs local time. Eurosport will broadcast the final two hours and the podium ceremony live. Live feed, timing and more is available at the FIA WEC App. Live features such as on-board cameras, timing and GPS tracking are also available in the Porsche Motorsport App (free of charge). All live features are also available at porsche.de/fiawec.
Add comment
LATEST EVENTS
Abu Dhabi Grand Prix
November 19/20
Mark attends the 2022 Formula One Grand Prix season finale in Abu Dhabi with Channel 4