Porsche 919 Hybrids to start second and third on the grid for the finale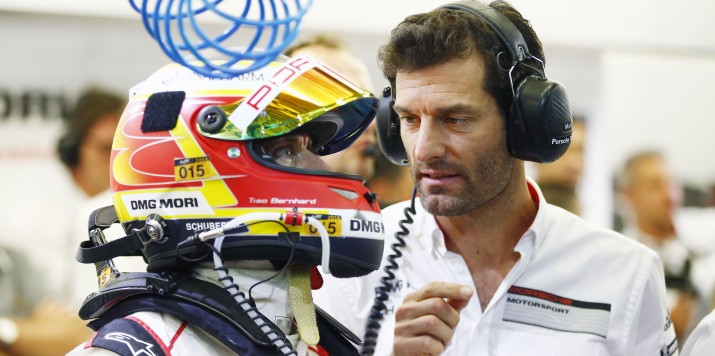 The Porsche Team with the two 919 Hybrids achieved a good qualifying result in Bahrain: Last year's world champions, Timo Bernhard, Brendon Hartley and Mark Webber , will start from second on the grid for the finale of the FIA World Endurance Championship. The sister car, with the aspirants for the 2016 drivers' title, Romain Dumas, Neel Jani and Marc Lieb, will start third on the grid for the six-hour race on Saturday. For Dumas/Jani/Lieb the six-hour race is all about the drivers' world championship. They have an advantage of 17 points ahead of the best placed Toyota. Finishing fifth in the race would still be enough for them to win the title, even if the number 6 Toyota won. Mark Webber as well is facing an extraordinarily emotional race, as it will be his last one as a professional driver. The Australian hangs up his helmet at the end of the season. Audi took pole position on the 5.412 kilometre long Formula One circuit in the Persian Gulf.
In the WEC the average of the two fastest laps of two drivers counts for the qualifying result. In Bahrain the qualifying drivers were Bernhard/Hartley (car number 1, position 2, 1:39.471 minutes) and Jani/Lieb (car number 2, position 3, 1:39.669 minutes). Both these average lap times are below last year's record that was set by Bernhard in 1:39.670 minutes, despite the fact that the 919 is allowed to use eight per cent less energy per lap this year.
As will be the situation for most of the race, the 20-minute qualifying session was held in the dark. The race will be green flagged on Saturday at 16:00 hrs local time (14:00 hrs in Central Europe).
The third free practice session at midday went smoothly with Porsche's two Le Mans prototypes coming first (car number 1, 1:40.318 minutes) and fifth (car number 2, 1:41.014 minutes).
Add comment
LATEST EVENTS
Abu Dhabi Grand Prix
November 19/20
Mark attends the 2022 Formula One Grand Prix season finale in Abu Dhabi with Channel 4