Porsche 919 Hybrids to start from rows two and three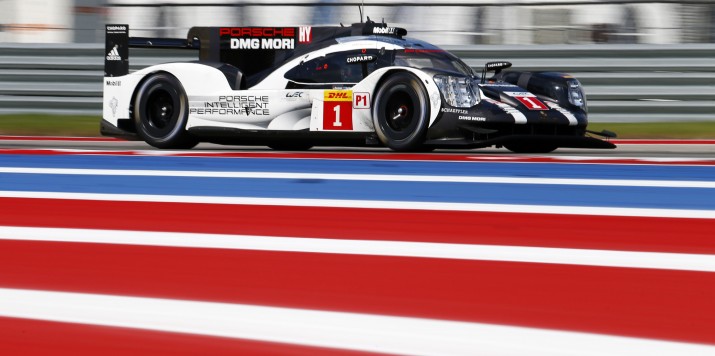 The two Porsche 919 Hybrids will start from positions three and five on the grid for the sixth round of the FIA World Endurance Championship in Austin, Texas. The reigning world champions, Timo Bernhard, Brendon Hartley and Mark Webber, qualified in third. The current championship leaders, Romain Dumas, Neel Jani and Marc Lieb, will start the six-hour race from fifth on the grid, after having lost one position when Dumas' fastest lap time was taken away because of exceeding track limits. Audi took the front row.
The race at the 5.513 kilometre long Formula One circuit will start on Saturday at 17:00 hrs local time (midnight in central Europe). It is expected to be a tough battle for men and machines: Ambient temperatures are clearly over 30 degree Celsius and it is an extra challenge to race from daylight through twilight into the dark – and all this in a very competitive environment in the battle for the championship and with heavy traffic, in which the fast Le Mans Prototypes have to find their way to constantly lap slower GT cars.
In the WEC the average of the respective best laps of two drivers counts for the grid position. In Texas Bernhard/Hartley (car number 1, position 3, 1:46.560 minutes) and Dumas/Jani (car number 2, position 5, 1:47.331 minutes) were the qualifying drivers.
In the morning's third free practice session the two 919 Hybrids came second (car number 1, 1:46.051 Minutes) and third (car number 2, 1:46.080 Minutes).
Add comment
LATEST EVENTS
Abu Dhabi Grand Prix
November 19/20
Mark attends the 2022 Formula One Grand Prix season finale in Abu Dhabi with Channel 4