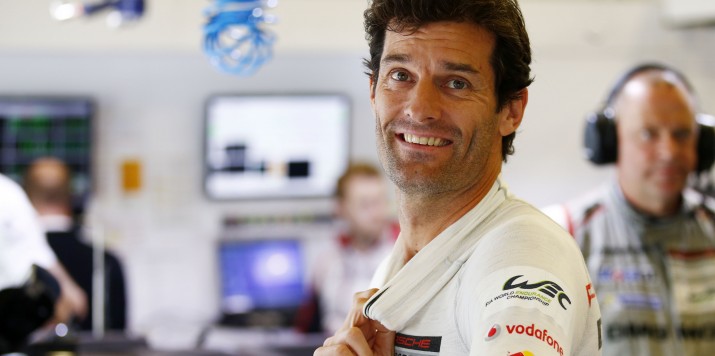 Porsche Team: Mark Webber
Ahead of the fifth round of the World Endurance Championship, Mark shares his thoughts on the race in the motorsport wealthy metropolis of Mexico.
When you think of Mexico and Latin America you can't help but think of their rich motorsport history, in particular the success of the Rodríguez brothers Pedro and Ricardo. Pedro was a two-times world champion in the Porsche 917 in the early seventies and carved a reputation as a handy driver in the wet. One of his most memorable races was when he drove the 917 to victory at Brands Hatch in 1970 in very tricky conditions.
He and his younger brother played a big role in writing motorsport history for their country but sadly both died way too young.
After dropping off the international stage in the 1980s, it's good to see the Autódromo Hermanos Rodríguez back on the calendar of international racing with the return of F1 last year and the WEC going there this year.
The track without a doubt bears some challenges for us. It's over 2,000 meters above sea level so we will literally be moving on thin air. We'll have to see how the capacity of the engines work at high altitude in terms of diesel and petrol. Our turbo charger should lose less power, cooling however will be an issue as there is less oxygen in the thin air.
It looks low on grip which will especially be an issue if it rains which during September I'm told is likely. Although I've yet to race in Mexico, I was there at the end of last year with Chopard and the amount of fans that came was great – you can see how much they love their motorsport. As we saw last year when F1 returned the track was packed and there was a brilliant atmosphere in the baseball stadium and I expect a massive turnout at the WEC round
After a few false starts, it was good to finally get the #1 Porsche 919's 2016 championship campaign under way at the last race with our victory at Nürburgring and we'll be looking to build on that this time out.
2 Comments
Ian

on August 30, 2016

Reply

Cooling is more challenging at altitude because of reduced air density, the same reason down force is lower resulting in reduced tyre load.

Of course, as a qualified aviation person you'd know that…….

On the other hand, turbo power will be affected less, but that same reduced density will create problems with increased turbo rpm.

Fortunately the engineers deal with that, rather like the way an FLI takes care of the Arriel.

Claudia

on September 2, 2016

Reply

Thank you for your great smile this morning and your kindness to let us have a picture with you. After a tough week of work this really cheered us up

Wishing you all the best for the race this weekend.
Marie & Claudia
Add comment
LATEST EVENTS
Leadfoot Festival, New Zealand
February 8-9
Mark will be visiting New Zealand to enjoy Leadfoot Festival on the beautiful Coromandel Peninsular.