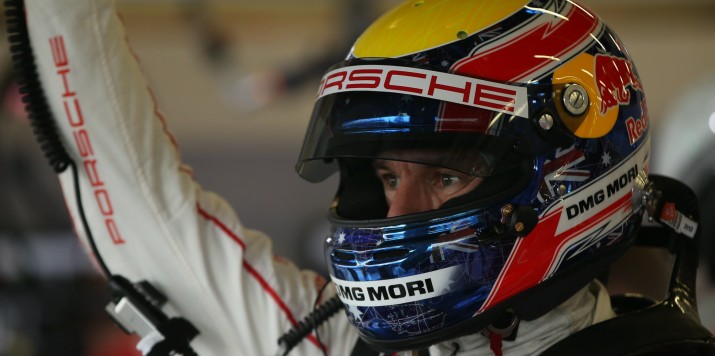 Spa is not only one of Mark's favourite circuits, he also has great memories of watching one particular race growing up and notching up his first, big international win there:

Spa is a favourite for many drivers and has provided for some exciting racing in the past. I remember watching one particular race over and over again – the 1992 Belgian F1 GP where Michael Schumacher had his first victory. He had only been racing in Formula One for 1 year with Benetton. Typically for Spa it was a bit wet and rainy however the atmosphere was pretty good as when Michael was racing, he had a lot of German fans coming over the border. I remember taping that race and I watched it over and over again when I was young as it was just so dramatic. Michael got all of the calls right on the strategy, with the slick tyres and the crossover for what tyre needed to be on at what time.
I think Ayrton Senna got some of the calls wrong with the slick tyres and Nigel Mansell did as well. Michael really had no business to win that race with the equipment that he had, but it was truly done on feel and tactics, and just being a phenomenal driver in those conditions that got the job done. He had well and truly arrived at that point when he won that race. It was a fantastic GP on a great track with classic old onboard footage and for a young boy like me it was great to watch.
Spa is definitely one of my favourite circuits and it's also where I had my first, big international win back in 1996. It was actually my first race in Europe, I was the number one driver for the British-based Van Diemen factory Formula Ford team and to race all the Europeans was a big deal over in Belgium. We had a bit of a target on our back as they were ready to show us the way to do things in Europe. It was very important for me to be competitive there because basically I was selling these cars for our factory if you like.
I was up against some really fast drivers – David Terrien, a French driver, who was World Go-kart champion I think two years before was very quick and I had a really good battle with him. There was also a Brazilian driver, Vitor Meira, who was really fast, so I had some really tough competition to beat. It was a slipstreaming battle and with the long straights at Spa it was quite difficult to get a gap. In the end I managed to time the victory right. To win at Spa, my first time in Europe, was a sensational feeling, particularly to have beaten the guys on the podium next to me. I knew they were really good drivers and it was a big thing for me to beat them. 
That win was a massive step for me outside of Australia and the UK.
1 Comment
J Freijser

on May 4, 2016

Reply

Indeed Schumacher's first win, but Mansell lost because his exhaust/manifold broke and because of that he sufferd a dramatic powerloss. Schummi was there to pick up the pieces. Never the less a great win and my first time going to a F1 race.
Add comment
LATEST EVENTS
Abu Dhabi Grand Prix
November 19/20
Mark attends the 2022 Formula One Grand Prix season finale in Abu Dhabi with Channel 4