Mark's Bahrain Preview – My Last Race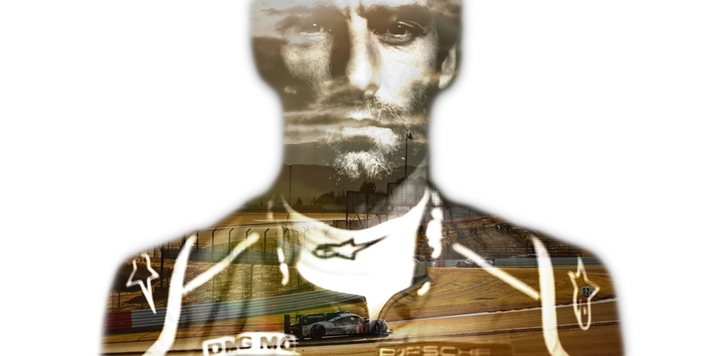 This is going to be a big weekend for me personally. My last time competing in anger will certainly bring some strong emotions with it. Being behind the wheel has been so much of my life – I've driven a racing car every two-four weeks for the last 22-odd years – so chapter two will require a shift for sure.
Brendon, Timo and I have one goal this weekend and that's to try and add to our victory tally for this year. It's very nice that the team, including Brendon and Timo, are striving for that extra 1% to send me off in the best possible fashion, but likewise, I'll be doing the same for them.
The form card suggests it will be a battle between ourselves and Toyota. We're going to have to really be on top of our game to beat them again. Bahrain is a night race so track temperature will play a big role in the performance of the cars. Also, since Le Mans, we've been trying to help the sister car secure the drivers' world championship, so this is a topic for car #1 to keep an eye on in the race. The best support we can give them is to win and take the points away from Toyota.
It will be strange to step out of the car for the last time when the race is over, however I'm extremely proud to be going out driving very well. I feel that I've been contributing to the success of the Porsche programme, but my priorities lie outside the car now. With age, I see more and more risk and I've been very fortunate to walk away from some close shaves; for that I'm grateful.
I've been privileged to work with the best personnel and teams in the world and all any driver can ask for is to have that opportunity. I'm looking forward to lending an ear to the fresh talent coming through. It's nice to see how many young drivers are just beginning their journey, particularly in the Porsche programme.
I also want to take this opportunity to thank all my supporters and fans that have been on this incredible journey with me. The chemistry between drivers and supporters has never been tighter through the medium of social media. You get a chance to see what you've meant to people which is humbling. The fan base has truly blown me away in all the different countries I've driven in; the loyalty they've shown me is something I'll never forget. Thank you.
23 Comments
Add comment
LATEST EVENTS
Abu Dhabi Grand Prix
November 19/20
Mark attends the 2022 Formula One Grand Prix season finale in Abu Dhabi with Channel 4