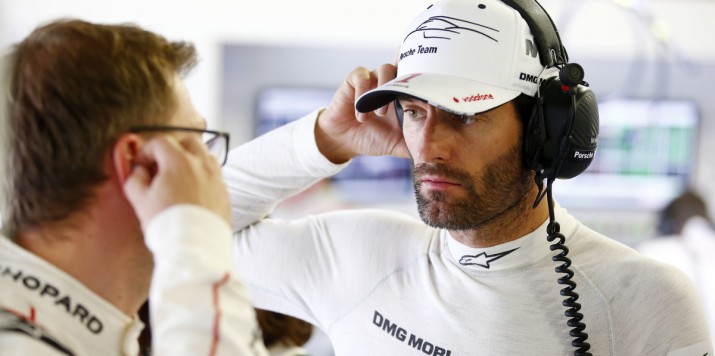 A challenging track with big crowds, private Porsche collections and a huge sportscar following – here's what makes racing in the States special for Mark.
Sportscar racing has a huge following in America and they love their big endurance events such as the Sebring 12 hours and the 24 hours of Daytona. It's also Porsche's biggest market and you see the iconic shapes in daily traffic, cruising on seaside roads or out on the track. There are countless Porsche Clubs all over the country and some of the finest pieces find themselves well looked after in private collectors hands.
Ahead of my first WEC race at Austin two years ago, I went via Durham in North Carolina to check out the private Ingram Collection where Bob Ingram has assembled one of the most significant Porsche collections in the world with over 30 stunning examples from the 1950s all the way through to Porsche's latest supercar, the Spyder 918.
I went back again last year during the summer break and this time we drove some of the cars at the Virginia International Raceway which is probably one of the nicest old-school tracks I've come across in years. I had an absolute blast!
The weekend at COTA is always interesting due to the different conditions we're facing with sessions during daylight and in the cooler night hours. We've also seen that rain plays a role when the race was interrupted two years ago with a massive downpour. With the late afternoon race start it's quite a unique atmosphere when we're racing in the twilight window, I've always enjoyed the special mood when the sun goes down and the night settles in – a bit like at Le Mans.
The modern track in Austin has a little bit of everything – ups and downs, long straights, quick and slow corners – it's quite demanding for the car and driver.
Over the last two years we've seen a massive crowd around the track and the welcome and support we've received there with the WEC was great. They're passionate and thoroughly enjoy the event and watching us race while having barbecues.
We won in Austin last year and it would be nice to get the hat trick after our wins at the Nürburgring and in Mexico.
Add comment
LATEST EVENTS
Abu Dhabi Grand Prix
November 19/20
Mark attends the 2022 Formula One Grand Prix season finale in Abu Dhabi with Channel 4