Debut for Le Mans package in Spa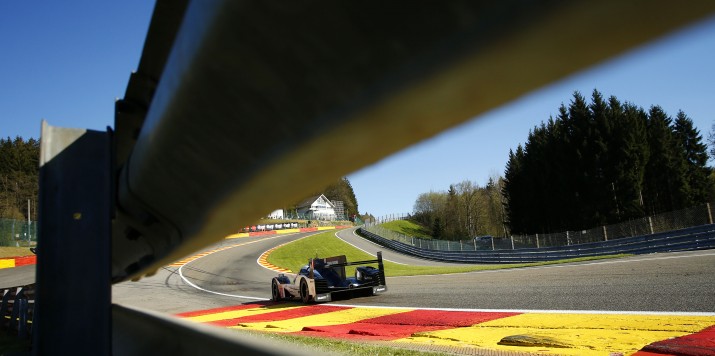 Round two of the FIA World Endurance Championship in Spa-Francorchamps: For the first time the two Porsche 919 Hybrids have run with the aerodynamic package which is designed for the Le Mans 24 Hours. The most eye catching part of the specification for the season's highlight on June 18/19 are the new headlights. Just as was the case last year, again at the 2016 Spa event a Porsche 919 Hybrid set the fastest lap time on the first day of practice. In bright sunshine, the reigning world champions with the number 1 car, Timo Bernhard, Brendon Hartley and Mark Webber, set the best time of the day in 1:58.012 minutes during the first of two 90 minute sessions. The number 2 sister car, shared by Romain Dumas, Neel Jani and Marc Lieb, set the third fastest lap of the day (1:58.577 min) on the 7.004 kilometre long circuit.
Team principal Andreas Seidl: "It is the first race weekend during which we have our low downforce aero package on the car. It worked as expected, but we still have some set-up work ahead of us, because we are not happy with the overall balance of the cars. Our number 1 car had two smooth sessions. For the number 2 car, today was rather challenging. We had problems several times with the FIA telemetry, and had a warning from the hybrid system at the end of the first session. This is why we made a precautionary change of the high voltage battery. Generally speaking, apparently we've got the speed to be competitive here and also had an encouraging long run."
LMP1 qualifying will be held on Friday from 16:40-17:05 hrs local time, the six-hour race starts on Saturday at 14:30 hrs CEST.
Add comment
LATEST EVENTS
Abu Dhabi Grand Prix
November 19/20
Mark attends the 2022 Formula One Grand Prix season finale in Abu Dhabi with Channel 4