Aussie Grit nominated for International Autobiography of the Year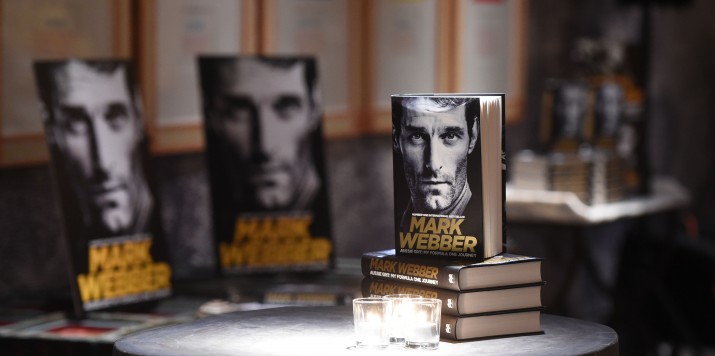 The Cross Sports Book Awards will unveil an 'International Autobiography of the Year' accolade for the first time in 2016.
The creation of the new category will see Mark battle with fellow compatriot Michael Lynagh, three-time IRB Player of the Year and New Zealand star Dan Carter, UFC fighter and USA Olympic Bronze medallist Ronda Rousey, Champions League winner and Ivory Coast captain Didier Drogba and former Rangers striker Marco Negri for the award.
All six nominees will hope they can be the first to scoop the International Autobiography of the Year award on June 1.
Mark is proud to see his work nominated for the award: "It's extremely special to be nominated alongside other such great sportsmen. There are actually a few heros of mine amongst the nominees. It's great to know that people have enjoyed reading the book, I wanted to capture my own journey, how it unfolded and I tried to be as open and frank as I could."
The nominees for the International Autobiography of the Year award is as follows;
Dan Carter – The Autobiography of an All Blacks Legend
Didier Drogba – Commitment: My Autobiography
Michael Lynagh and Mark Eglinton – Blindsided
Marco Negri with Jeff Holmes- Moody Blue: The Story of Mysterious Marco
Ronda Rousey – Your Fight, My Fight
Mark Webber – Aussie Grit: My Formula One Journey
The eventual winner of the new prize will stand proud alongside Welsh rugby star Gareth Thomas, who won last year's Autobiography of the Year prize.
For more information about the 2016 Cross Sports Book Awards visit www.sportsbookawards.co.uk
1 Comment
Karen Evans

on April 28, 2016

Reply

The book is fab, good luck in the awards.
You thanked the photographer for the "cool picture on the front cover", I think it's hot!!!
Add comment
LATEST EVENTS
Abu Dhabi Grand Prix
November 19/20
Mark attends the 2022 Formula One Grand Prix season finale in Abu Dhabi with Channel 4