Action packed opening round at Silverstone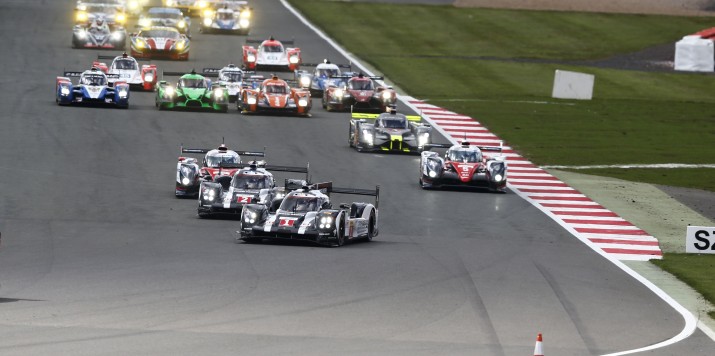 After a thrilling six hour race in Silverstone Neel Jani (CH) finished second in the Porsche 919 Hybrid he shares with Romain Dumas (FR) and Marc Lieb (DE). The race win went to Audi at the opening round of the FIA World Endurance Championship (WEC). All three manufacturers that are involved with class 1 Le Mans Prototypes – Audi, Porsche and Toyota – had trouble in the race. Porsche suffered the biggest drama when the number 1 car of reigning World Champions Timo Bernhard (DE), Brendon Hartley (NZ) and Mark Webber (AU) crashed after around two hours. Hartley touched a GT car when lapping it. Both drivers walked away unhurt from what was a spectacular accident. After Silverstone saw rain and snow on the previous days, on Sunday the race start was in bright sunshine with the two 919 Hybrids of title defender Porsche lining up third and fourth on the grid for the first of nine World Championship rounds. By doing the fastest lap of the race (1:40.303 minutes) Neel Jani proved the competitiveness of the innovative hybrid race car.
How the race went for car number 1:
Start driver Mark Webber is in P3 in the early laps, but then catches up to the leading Audis. Going into lap 7, he overtakes the number 8 Audi and improves to second. After 16 laps he gets by the number 7 Audi as well as taking the lead. After 27 laps he hands over to Brendon Hartley for a double stint. With a comfortable lead of 44 seconds ahead of Audi number 7, Hartley comes in for fuel and tyres after 55 laps. On lap 71 the race is over for the reigning World Champions, because of a heavy accident when lapping a GT car.
"I did the first 27 laps and had a good and interesting stint," said Mark after the race. "In the beginning the Audi was really strong, but then I was able to catch up, get passed and create a gap. Our car was very good today and we clearly have lost out on a good score here."
Add comment
LATEST EVENTS
Abu Dhabi Grand Prix
November 19/20
Mark attends the 2022 Formula One Grand Prix season finale in Abu Dhabi with Channel 4