TV Alert: Mark on A Taste of Christmas Past on BBC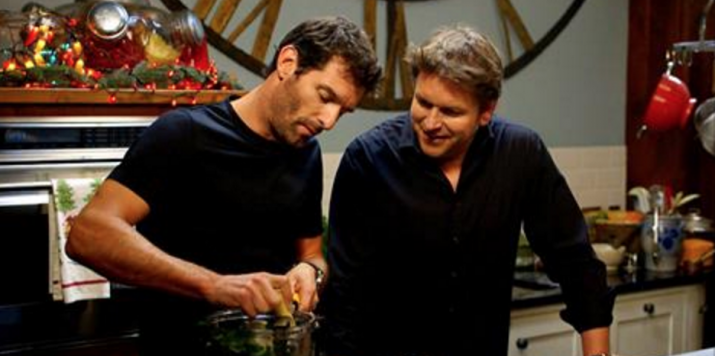 One for the UK fans: Mark joins James Martin as he takes a trip down memory lane and recreates festive feasts inspired by his childhood on Home Comforts at Christmas on Thursday 10 December 2015 at 15:40 on BBC1.
There is a repeat of the episode on Sunday 13 December at 10:45 on BBC2.
Enjoy!
Add comment
LATEST EVENTS
Monaco Grand Prix
May 23-26
Mark will be behind the mic as the UK's Channel 4 cover the highlights of this prestigious race.