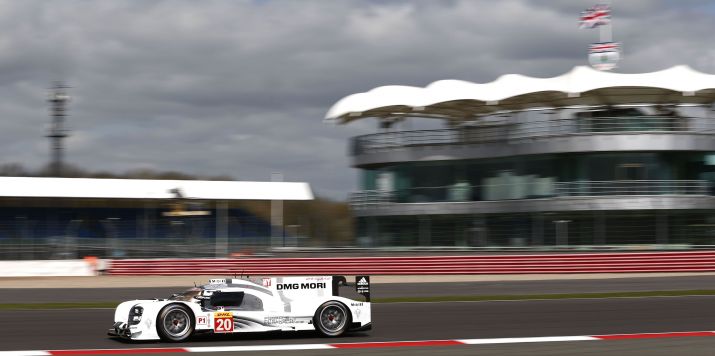 Ahead of the first WEC race of the 2015 season, Mark shares some of his highlights of Silverstone
Home from home
I've raced in Silverstone for nearly 20 years and having lived in the UK for all that time it always felt a bit like my home GP. I've been very fortunate to have some top results and winning there in F1 was the next best thing to winning my home GP in Melbourne which I never managed to do. 
I always enjoyed having a race so close to home as I don't have to pack and I get to sleep in my own bed. It still feels a little bit surreal putting your team kit on and getting ready, having breakfast and then heading out the door to a really important weekend but the opportunity to remain a familiar routine, whether that's walking the dogs or playing on the X-Box and watching sport on TV, makes it a very positive thing.  If the weather is good, racing at home also gives me the opportunity to indulge in my passion of flying helicopters as I can fly up to Silverstone, a flight time of 10 mins! It used to win me a lot of time over a British Grand Prix weekend.
My victories
I had a few wins in Silverstone throughout my career. I won my first race there in 1996 in a Formula Ford, in sports cars with Mercedes in 1998 and back in 2000 when I raced in F3000. I remember it was a rainy day but the track was packed with fans as it was a British Grand Prix weekend – in fact, it was actually at this time of the year, April rather than in its customary summer date. My two wins there in F1 in 2010 and 2012 were very special too and there aren't many drivers that have managed to do it twice.
The track and its history
Silverstone is such a classic track, it's raw, it's old school and it's got a lot of originality about it. The section through Maggotts and Becketts is very fast and super rewarding for the drivers and it has a similar feel to Suzuka.
I remember I was a young lad in Australia watching the race in 1987 where Nigel Mansell famously overtook Piquet on Hangar Straight into Stowe Corner to win the race. I had no real feeling of how special the passing move was but what grabbed me was seeing the crowd invading the track and how much it meant to the local people for a local driver to win his home race.
The fans
I've always had great support from the British fans over the years. The UK is steeped in motor racing history and you have a very knowledgeable audience watching you. Silverstone isn't known for its glorious weather but whatever the conditions the fans come here every year and are pumped to see the racing. At the WEC race last year it wasn't all sunshine but we had a big crowd that came to watch which for a driver is great to see. Hopefully there'll be even more this year as the championship continues to grow.
Moto GP
I've visited the Moto GP in Silverstone quite a lot over the last few years and generally try to catch up with Valentino before he gets busy with the racing. I've got so many friends who are Moto GP nutters so there's usually a big group of us who go and watch the guys battling it out on the bikes. It's another classic racing weekend for motorsport fans.
2 Comments
Ken Lyons

on April 7, 2015

Reply

Let's see if Bernie can't price the cost of running an F1 event out if the reach of the BRDC

Rob Greenleaf

on April 12, 2015

Reply

I've been watching you race for years Mark. Keep going my friend, from a loyal fan in Utah, USA. Respectfully Ron Greenleaf
Add comment
LATEST EVENTS
Abu Dhabi Grand Prix
November 19/20
Mark attends the 2022 Formula One Grand Prix season finale in Abu Dhabi with Channel 4