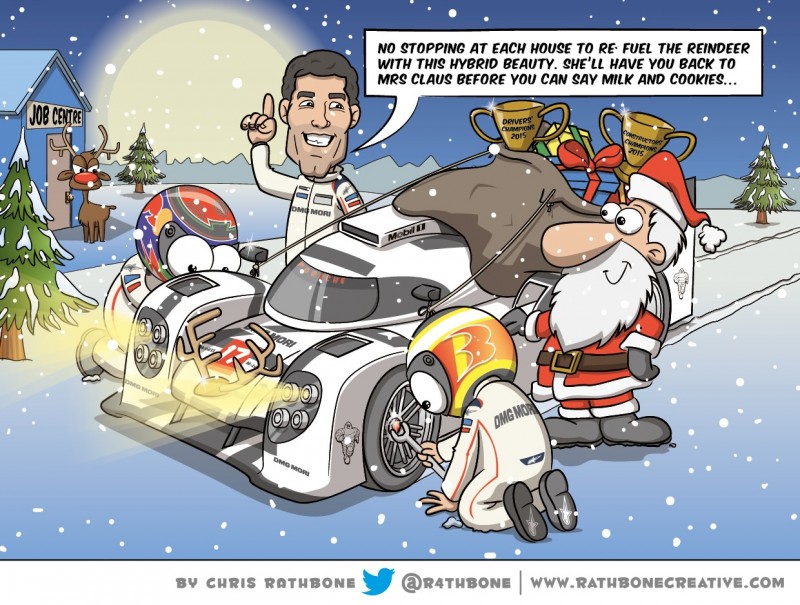 "Wishing you a very Merry Christmas and thank you for all your support in 2015, what an amazing year for Porsche and the #17 car! Best wishes – Mark"
2 Comments
Mercè

on December 31, 2015

Reply

Happy Holidays and a good entry in 2016.
Wish you a fan Mercy and daughter Catalonia.
Have Good Luck.

wendy

on January 15, 2016

Reply

I Added the real last chapter in my/your book. Its goes like this……
Mark Webber – Winner :World Endurance Champion 2015. Along side his team mates, Mark is standing at the top of his mountain gazing into a distant horizon and though he will never forget the struggles, roadblocks and detours along the way, he is thinking : what a beautiful view from up here. Dream and Climb, Dream and Climb.
Add comment
LATEST EVENTS
Le Mans
July 12-14
Mark will be with the C4 crew again, this time at Silverstone for the British Grand Prix - their only live race of the season. Don't forget to tune in.