WEC 6 Hours of Silverstone – Friday Practice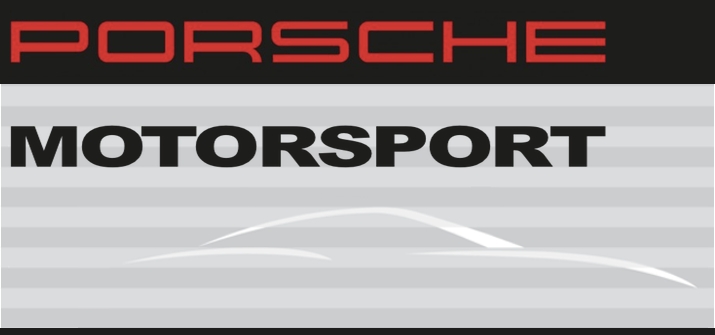 New Porsche Team gets into its rhythm at Silverstone
The newly formed Porsche Team with the two Porsche 919 Hybrid Le Mans Prototypes had a good first day of practice at the Silverstone Circuit, where the first round of the World Endurance Championship (WEC) is taking place as a six-hour race on Sunday, the first of eight world championship rounds. Track conditions were ideal, sunny and dry with ambient temperatures between ten and 15 degrees. The Porsche Team completed a total of exactly 150 laps on the first day of the event, which is 883.65 kilometres.
The Porsche 919 Hybrid no. 20 was in the hands of Timo Bernhard for the first half of the morning session. After he had worked on the baseline set-up, he handed the car over to Brendon Hartley. Car no. 20 was sixth fastest overall (1min 45.157sec).
In the afternoon session Brendon Hartley did a 25-lap long run before handing over to teammate Mark Webber who said of Friday practice:
"Operationally it was a very rewarding day for the guys with two smooth sessions with both cars, which is very important for us at this early stage. With every lap we do we're learning a lot. We've got some performance to find, but we know what we need to work on."
"The team did a great job in getting a lot of the boxes ticked in terms of reliability and some other things we were a bit concerned about getting right today. I always love driving here at Silverstone, it's a beautiful track and it's great to be back here again with a roof over my head for the first time since 1998. I am used to having better visibility in the F1 car, so that was something to get used to as with the closed cockpit the visibility is a bit more restricted. I have already got a little bit of that endurance feeling, with a lot of different little things which I have clocked in my memory. I'm still a bit of a rookie to be honest, but I'm really enjoying it."
More about the Porsche 919 Hybrid, Mark is driving this year:
With two different energy recovery systems the Porsche 919 Hybrid is the most complex race car the sports car manufacturer has ever built, and serves as the fastest mobile research laboratory for future road cars. The lightweight prototype is trimmed for extreme performance and efficiency. Besides the kinetic energy recovery system (MGU-K) under braking, the 919 Hybrid recuperates thermal exhaust energy (MGU-H) when accelerating. The combination of these two systems means a step into unknown territory for Porsche and a unique feature in the entire WEC. When the driver recalls the stored energy from the liquid-cooled lithium-ion battery packs, an electric motor drives the two front wheels with more than 250 hp. This power adds to the over 500 hp combustion engine (downsizing 2.0 litres V4-cylinder, turbocharged with direct injection) and this way the two systems result in temporary all-wheel drive.
The Sports Car World Endurance Championship WEC
Sports prototypes and GT vehicles contest the sports car World Endurance Championship WEC in four classes: LMP1 (eg. Porsche 919 Hybrid), LMP2, LMGTE-Pro (eg. 911 RSR) and LMGTE-Am (eg. 911 RSR and 911 GT3 RSR). They all compete together in one race but are classified separately.
The 2014 races
20 April Silverstone/Great Britain
03 May Spa-Francorchamps/Belgium
14/15 June Le Mans/France
20 September Austin/USA
12 October Fuji/Japan
02 November Shanghai/China
15 November Sakhir/Bahrain
30 November Sao Paulo/Brazil
3 Comments
peter dale

on April 18, 2014

Reply

cant wait to watch tomorrow for the qualy and then race on sunday. great to watch you racing coming on my mbike tomorrow and a group of us by car on sunday including Jake and Lauren. best wishes Peter

Stewart Wilson

on April 19, 2014

Reply

Hi Mark,

Greetings from Bungendore!

Best wishes for your Porsche debut.

Cheers

SW

J

on April 19, 2014

Reply

How can we watch the race in Australia?
Add comment
LATEST EVENTS
Abu Dhabi Grand Prix
November 19/20
Mark attends the 2022 Formula One Grand Prix season finale in Abu Dhabi with Channel 4