WEC 6 Hours of Bahrain – Race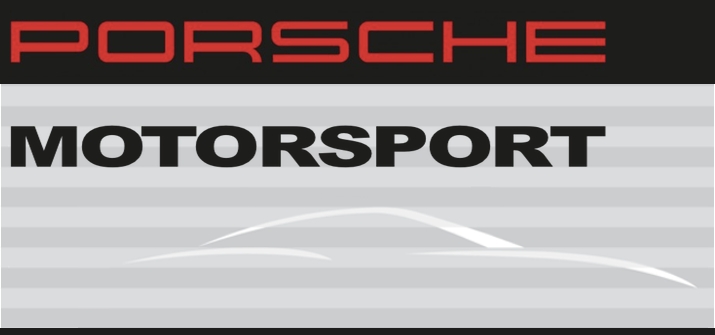 Porsche 919 Hybrids finish second and third on podium for the first time
For the first time both Porsche 919 Hybrid crews were part of the podium ceremony: The trio of Romain Dumas (France), Neel Jani (Switzerland) and Marc Lieb (Germany) finished second in round seven of the FIA World Endurance Championship in Bahrain. Immediately behind them the sister car crossed the line. Timo Bernhard (Germany), Brendon Hartley (New Zealand) and Mark Webber (Australia) came third in the six-hour race. These are the fourth and fifth podium finishes for the Porsche 919 Hybrid in its debut season.
Great fights for position in the beginning and strategies that produced exciting outcomes in the end were the result of the penultimate round of the world championship, along with high temperatures of over 30 degrees Celsius.
How the race went for car number 20:
Hartley started from third on the grid, improved to second, but then dropped behind the two Toyotas to P4. Soon he suffered from problems with the brake temperatures. He came in during the full course yellow after 17 laps for fuel and tyres, and continued in P5. When he handed over the car to Bernhard after 48 laps, he had improved to third. Bernhard was leading the race when pitting after lap 79 for fuel and tyres and was then leading again, thanks to other cars' stops, when he handed over the car to Webber after 110 laps. Webber refuelled and received fresh tyres after 141 laps. For his next stop, after 169 laps, the team and he together decided to take the risk of saving time by not changing tyres and only refuelling the car to go to the finish of the race.
"It is a great day for Porsche to get two cars onto the podium," Mark said after the race. "The conditions were not easy for the cars and, therefore, the result is another milestone. We learn a huge amount in every event. With the number 20 car we were not quite able to do the same pace as the number 14 car today. For all three of us it was a tricky day, a bit like it started yesterday in qualifying."
Race result 6 hours of Sakhir (Bahrain):
1. Wurz/Sarrazin/Conway (A/F/GB), Toyota TS040 Hybrid, 195 laps
2. Dumas/Jani/Lieb (F/CH/D), Porsche 919 Hybrid, – 50,460 s
3. Bernhard/Hartley/Webber (D/NZ/AUS), Porsche 919 Hybrid, – 57,268 s
4. Fässler/Lotterer/Tréluyer (CH/D/F), Audi R18 e-tron quattro, – 1 lap
5. Di Grassi/Duval/Kristensen (BRA/F/DK), Audi R18 e-tron quattro, – 2 laps
6. Kraihammer/Belicchi/Leimer (A/I/CH), Rebellion R-One-Toyota, – 7 laps
FIA World Endurance Championship (WEC) after 7 out of 8 rounds,
Drivers' standings:
1. Davidson/Buemi (GB/CH), Toyota, 148 (world champions)
2. Lotterer/Tréluyer/Fässler (D/F/CH), Audi, 117
3. Wurz/Sarrazin (A/F), Toyota, 104
4. Di Grassi/Kristensen (BRA/DK), Audi, 102
5. Lapierre (F), Toyota, 96
6. Dumas/Jani/Lieb (F/CH/D), Porsche, 92
7. Nakajima (J), Toyota, 71
8. Duval (F), Audi, 66
9. Bernhard/Hartley/Webber (D/NZ/AUS), Porsche, 63,5
10. Prost/Heidfeld/Beche (F/D/CH), Rebellion, 60,5
Manufacturers' standings:
1. Toyota, 259
2. Audi, 219
3. Porsche, 167
2 Comments
Greg Isaac

on November 20, 2014

Reply

Good on Yah Car #20 Webber and Team , will only get better nxt year!!!
when are you gonna race at Bathurst 12 Hr, would be great to see Yah down Under!!!!!!

Carol Tutchener

on November 21, 2014

Reply

Great result Mark, well done! Yes, it would be great if you could race at Bathurst. We miss watching you race in F1 although Daniel is continuing your great work in keeping the Aussie flag flying. It's a shame that they don't televise the WEC in Australia. Good luck for the final round and wishing you all the best for next year.
Add comment
LATEST EVENTS
Abu Dhabi Grand Prix
November 19/20
Mark attends the 2022 Formula One Grand Prix season finale in Abu Dhabi with Channel 4