Support Mark's Return to Le Mans – And Win Stuff!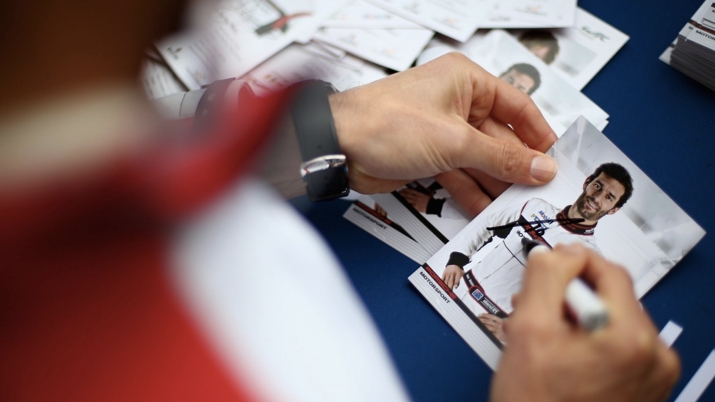 24 hours is a long time, especially if you're not sleeping and you're staying focused, concentrating on racing a car with 200 km/h around a 13km track.
As Mark prepares to return to the 24 Hours of Le Mans, how about showing your support and be in with the chance of winning a signed T-shirt by the man himself?
To enter, just send in a message of support – it could be a written message, a photo or a video; whatever takes your fancy.
We'll put the very best on markwebber.com and Mark will choose his favourite to win the signed T-shirt.
How to take part:
Send your message of support to win@markwebber.com before 6pm GMT on June 1.
Include your full name and daytime phone number.
What's up for grabs?
The winner will get one of the new Mark Webber endurance tees signed by Mark and the two runner-ups will receive a signed cap. We'll get in touch with the winners to arrange getting their prizes.
ends//
95 Comments
Joyce

on May 23, 2014

Reply

Could not agree more – I love Australia and have visited many times. Too old now to do these long distance flights, but still long to be in the mix!!
Add comment
LATEST EVENTS
Abu Dhabi Grand Prix
November 19/20
Mark attends the 2022 Formula One Grand Prix season finale in Abu Dhabi with Channel 4