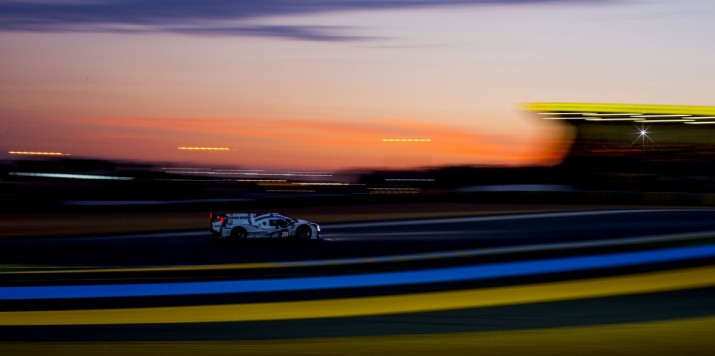 It's been a rather long break after Le Mans and I was looking forward to being back in the cockpit when we tested at Lausitz three weeks ago. We've learnt a lot about the car in the first three races and were able to improve the car in all areas over summer. We've introduced a few aero updates which provide a higher downforce and should help improve the 919's race performance for the remaining races.
The biggest difference for me coming back to Austin this year with the sports car is the temperature, because we never really raced there in super hot conditions in F1. The WEC race there is a bit earlier in the season and it looks like it's going to be hotter and the track will behave a bit differently from a grip perspective.
The Circuit of the Americas is a very demanding track as it's got a lot of different speed ranges, long straights and also lot of elevation changes. Turn 1 has got quite a spectacular and dramatic approach up a steep hill featuring a blind apex.
I think generally the low speed corners will be a little bit more awkward in the sports car because it's heavier. The backend of the middle sector when we get into turn 12 to 15 is going to be a bit more challenging than in the Formula One car. I've got some pretty good knowledge about the track having raced there twice with F1 and I'm looking forward to swinging that across especially into the first two or three sessions.
The race will start at 5pm local time and we will race into the dark. I think it's such a great atmosphere and it's pretty rare in motorsport that you get the opportunity to run in the twilight window. We will be starting pretty much in the peak of heat of the day, very late in the afternoon. I've experienced this before racing in Abu Dhabi and have always enjoyed the special mood when the sun goes down and the night settles in, except Abu Dhabi has always been well lit. On the track in Austin I think it's only the pit straight that has artificial light and the rest of the track will be pretty dark so the big lights of the Porsche will come in very handy.
Having raced in Austin before I've seen how passionate the fans out there are about motorracing and they seem to enjoy big powerful cars and endurance racing. The LM24 hours has a big following when it comes to the American audience and it's the same with the Sebring 12 hour race which is very famous and the 24 hours of Daytona. It will be great to get out there again also because the North Americans particularly love the Porsche's.
Ends//
6 Comments
Add comment
LATEST EVENTS
Abu Dhabi Grand Prix
November 19/20
Mark attends the 2022 Formula One Grand Prix season finale in Abu Dhabi with Channel 4