New Shop. New Merchandise.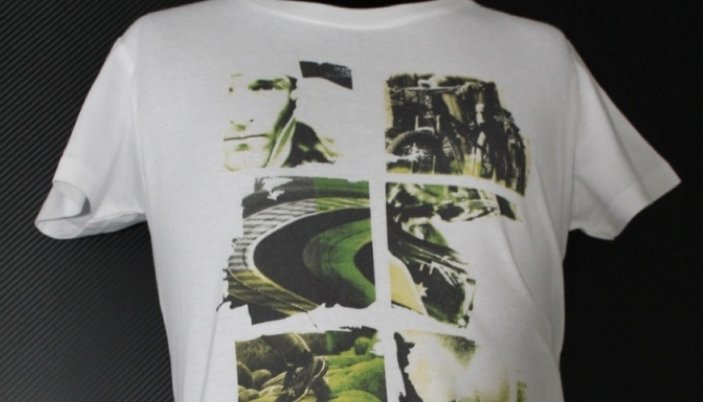 Get your hands on brand new merchandise in time for Mark's debut in the WEC at Silverstone this weekend!
To celebrate the new chapter in Mark's career starting this weekend, a new-look e-shop will be launched today on the recently revamped www.markwebber.com, and along with it your first glimpse of the 2014 Mark Webber Endurance Supporters Range.
The first items to be released in the new range will be the Male and Female Endurance Tees – priced at £30.00GBP (approx $54.00AUD), these stylish t-shirts are a must have for any Aussie Grit supporter.
Visit www.markwebber.com/shop to place your order now!
And for those of you who missed out on the #MadeMyMark 2013 Commemorative t-shirts the first time around, we're pleased to announce that a very small number of men's and ladies tees will be available to purchase when the site goes live!  Stock is extremely limited so please get in early to avoid disappointment.
New items coming soon: subscribe to news updates to ensure you're the first to know when the next items in the Mark Webber Endurance Supporters Range are released.
Please see below for details on how to get your new Endurance Tee in time for Silverstone.
Ends//
How can I get my Endurance Tee in time to wear at Silverstone this weekend?
The ONLY way you can get your items in time to wear them to cheer Mark on at Silverstone this Easter weekend is to pick them up from the Silverstone circuit collection point.  To do this, simply select either the 'Silverstone Collection – Saturday' or Silverstone Collection – Sunday' shipping option during the check-out process.  Please note – you will not be able to purchase merchandise from the collection point or have items posted to you in time for the event.
Where do I go to collect my order and what do I need to bring with me?
Both the Saturday and Sunday collection points will be in the WEC Fan Area at the circuit (this is located just behind the WEC/International Paddock inside the track – map here: 2014 6 Hours of Silverstone – MAP light).  At the entrance to the fan area you'll see a collection of blue inflatable marquees with the WEC FIA World Endurance Championship logo on them.
On Saturday the collection point will be open between 10-11am and on Sunday between 9-9.30am.  Please ensure you bring a copy of your order confirmation email with you to the collection point, or we won't be able to release your items to you.
Please note – the collection service is only available for the dates of Saturday April 19 and Sunday April 20 2014.  The cut-off for Saturday collection orders is 3pm Friday April 18.  The cut-off for Sunday collection orders is 3pm Saturday, April 19.  If you miss the Saturday collection, you may collect your order on Sunday provided you bring your printed order confirmation with you.  If you miss the Sunday collection option items will be retained and customers will need to contact shop@markwebber.com to arrange the appropriate postage fees before their items can be shipped.
What if I want to get my hands on the new kit, but I don't live in the UK or I'm not going to Silverstone?
If you don't need your order for Silverstone this weekend, then please select from the other shipping options available and your order will be posted to you as normal (please note however that the shop will be closed over the Easter break, so there might be a slight delay in shipping out postal orders).
Add comment
LATEST EVENTS
Australian Grand Prix
April 8-10
Mark joins Channel 10 in Melbourne as the Australian Grand Prix returns after a two year hiatus.