Mark previews the WEC race in Fuji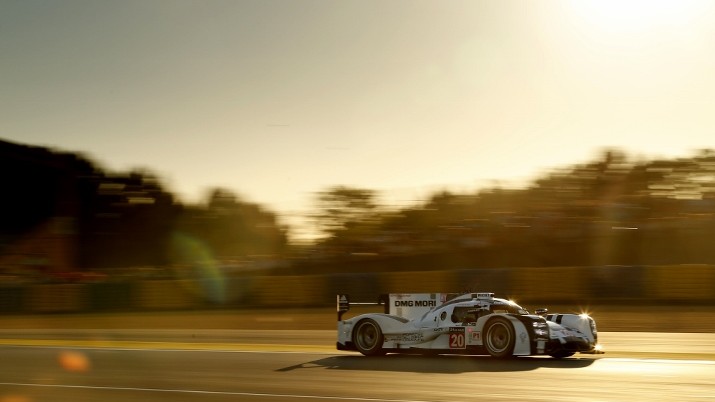 F1, Super GT, motor bike races and endurance racing – Japan is definitely a motor sport crazy county. I've got good memories of watching the Suzuka 8 Hours motorcycle race on TV when I grew up, as a lot of Australians ride in that race.
I've raced sports cars before in Japan but that was at Suzuka in1998 when I won the 1000 km race with Bernd Schneider at Mercedes. I did the final stint that day and taking the chequered flag in front of a huge crowd in the twilight with all fireworks going off is something I still remember fondly.
Of course, sports car racing has a long history at Fuji too with the 1000 kilometre races they've hosted in the past, the Super GT races and other categories. The track has been on and off the calendar for many years. It's also hosted the Japanese F1 GP twice and I raced there in 2007 and 2008 in wet and in dry conditions. At the race in 2007 I had food poisoning which is not the best memory but I always enjoyed driving there and I love Mount Fuji providing such a spectacular backdrop. Also the fans are great; they're very knowledgeable and passionate, get very emotional in a very polite way and they simply love their motorsport, whether it's the two and four wheeled variety.
Fuji is a challenging circuit with a long straight and in the last sector it's quite difficult to get everything together. I always enjoyed the start of the second sector, with a left and then long double right before the hairpin at the back and then into a high speed passage which is nice. There are combined corners, the car balance is important and the technique on braking is quite tricky.
We have been competitive on the sprint tracks and the weather should also be a bit cooler in Japan which is a little bit better for us.
I hear there are many Porsche fans in Japan due to the success the team has enjoyed in the past so I hope we will see many of them cheering on us on our return this weekend.
Ends//
4 Comments
Add comment
LATEST EVENTS
Abu Dhabi Grand Prix
November 19/20
Mark attends the 2022 Formula One Grand Prix season finale in Abu Dhabi with Channel 4