Looking back (and forward) at Silverstone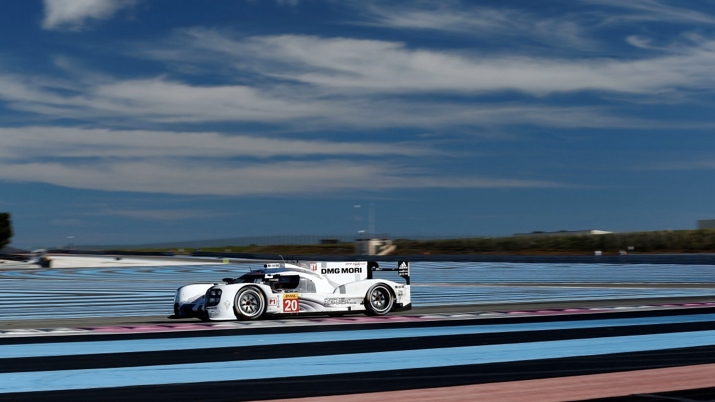 "I always look forward to racing at Silverstone and this weekend will be no exception when I return as a Porsche works driver LMP1. I've raced there every year since I've been in Europe (with the exception of 1999).  It's well known that I've enjoyed two wins there in my Formula One career in 2010 and 2012 and while they were very special, I've also got good memories of the circuit in a sports car. In fact, the last time I raced a sports car around Silverstone was in '98 with my team mate Bernd Schneider in the Mercedes and we won the race. It really was one of my first big international wins.
"Going into my first race weekend since retiring from F1, things are going to be a bit different for me. Endurance racing is, of course, all about team work and it's something I really enjoy being a part of. I'll be sharing the workload behind the wheel with my two team-mates, Timo Bernhard and Brendon Hartley, and we'll be working hard together to try and extract the most out of our number 20 car.
"Having spent the last 12 years racing a Formula One car around Silverstone, I need to see how I adapt to those of the circuits I have so much experience on. On a track layout like Silverstone, an F1 car is at its absolute peak, courtesy of the very high cornering speed. In the Porsche, Silverstone is one of the circuits which will take me slightly more time to adjust to because it's going to be a bit slower, particularly through the corners where I'll need to be a lot more respectful with the reduced amount of grip. It's a case of being patient and making sure I am getting very good corner exits. I don't think the difference between the two cars will be so noticeable down the straights. The sports car is still performing well but it's heavier and has less downforce so I need to use my old F1 lines hoping that some of my tricks and techniques still work.
"We have had a very long and testing build-up to the first race. The prologue in Paul Ricard went pretty well but I think what's going to be interesting is how sensitive we are to different tracks with the car performance. We are focussed on trying to have a clean weekend with the car and keeping it on the track at all times, which all sounds reasonably straight forward, but at this early stage it's not, so we need to hit all the sessions and basically just keep it as simple as we can.
"Silverstone is my home race of the season. I've got a lot of family and friends coming to watch which is nice because often we couldn't get tickets for them for the F1 race and now it is a little bit easier.  I know I have a special following in the UK because I've lived here for a long time and I've had a lot of good banter with the English fans over the years. They have been incredibly supportive and it's great that so many of them are planning to be at Silverstone for my first race in the WEC to cheer me on in my new venture."
Ends//
10 Comments
Add comment
LATEST EVENTS
Abu Dhabi Grand Prix
November 19/20
Mark attends the 2022 Formula One Grand Prix season finale in Abu Dhabi with Channel 4