It's been a long time between drinks, but it's good to be back at Le Mans.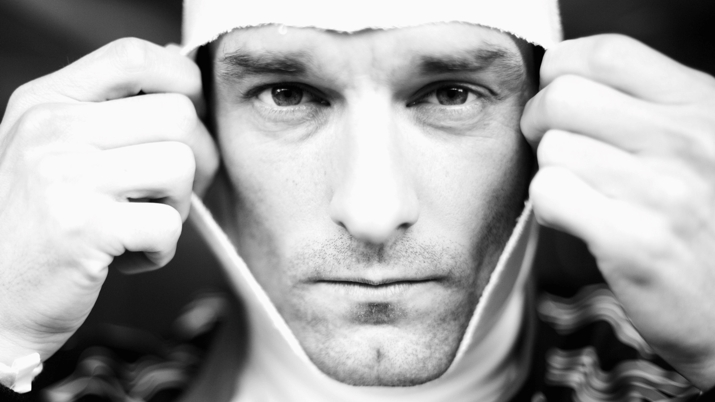 For the first time in 15 years I went down Mulsanne last weekend. Coming over the crest of the hump I thought of the very different experience I had there in 1999 but it actually, and thankfully, felt like another lifetime. So much has changed in my world since then and I've been through plenty of trials and tribulations which perhaps helps to put things into perspective and leaves you more chilled that these things can happen.
I am certainly more relaxed going into the race than I was 15 years ago. It's only natural when you have a lot more experience, you're a lot more composed. When I was a young driver going into Le Mans driving for a major manufacturer, I was aware of the expectation on me, I was trying to make my way as a professional. But now, even though I'm still extremely respectful of the job I have to do, as an experienced driver, I'm more aware of the bigger picture and focussing on the things that will be important at key moments. When you're younger you probably don't appreciate that stuff as much.
The pre test last weekend was pretty seamless for us. The car ran well and we learnt a lot during the two four-hour sessions. The track is incredibly quick and the pace of the 919 around there is phenomenal. It's close to 330 km/h on the straight and there are many other times during the lap when the speed is very high and that's really  enjoyable. The track is very long and around 3mins 30sec lap time in any top-flight motor racing is a long lap to put together consistently. You really have to go there and walk around to experience just how long the lap is and get a feel for the different speed ranges that the cars have to go through. It was nice to confirm to myself that I really enjoyed the challenge of putting it together around La Sarthe. To be honest, I'm pretty low on my laps still but we did as many as we could during the test last weekend as well as factoring in the other drivers. I got into a good rhythm and emotionally it was a pretty calm day for me.
I really enjoy the section down into Indianapolis. It's a fast right-hander followed by a very cambered left-hander. I think most racing drivers love corners that are quite cambered so you can really use the grip of the car and the tyres. Also, to get all of the Porsche Curves together is a great challenge for a driver and when you do it's very rewarding as it's such a famous part of the track. The chicane after Dunlop and before Tertre Rouge is different  from when I last drove there and also they've flattened out the hump on  Mulsanne after I had my crash. It was a lot steeper then and now it's not as dramatic going over the top of it. Also, the last chicane was a lot more open when I drove there back in the days; they've made this a lot tighter by putting in some big kerbs.

Le Mans has a very unique atmosphere amid its 24-hour cycle. There are different phases of the race and the changing light; sunset, twilight, racing in the dark before dawn, sunrise and a new day. There are 200,000 people watching and it's such an endurance based race for the drivers, the mechanics and the cars. You see how beautiful the cars look at the start of the race and how tired they look at the end and everyone else looks pretty much the same – even the fans after having had a few drinks during that window! The atmosphere in the build up to Saturday afternoon's start is quite unique. It really is a race that has its own rules and given how extreme it is with the distance we have to cover, it's like nothing else.
It's a big challenge to get things right on race day. As a team we have to work collectively and extremely openly together. The adrenaline is still in the system even when you're not in the car so it's not easy to shut down completely but I will have to find a window to wind down. I hope I will be absolutely knackered by the end of the race, which would be a great problem to have because it'll mean the car has run very, very well. That's what we want – we want to keep the garage time to a minimum. If the car is running well then, of course, we have good tactics when each driver will have their rest period and get some sleep. It's important to try to shut down and allow the brain to have a little bit of a recharge because come the next morning and up until lunchtime, that's when all the drivers will be getting a little bit more tired and that's when you still need to remain fully focussed. Short little nano-naps will be the order of the day. It's been a long time between drinks, but it's actually very good to be back at Le Mans.
Ends//
13 Comments
Add comment
LATEST EVENTS
Abu Dhabi Grand Prix
November 19/20
Mark attends the 2022 Formula One Grand Prix season finale in Abu Dhabi with Channel 4