Formula 1 pilot Mark Webber to contest Le Mans for Porsche
Porsche Press Release: June 27, 2013
World Endurance Championship and Le Mans 24 Hours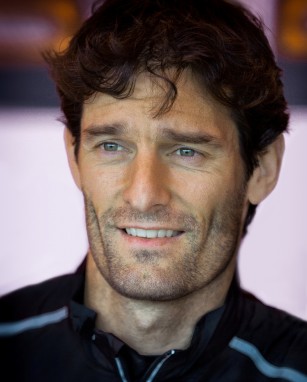 Stuttgart. The Australian Formula 1 pilot Mark Webber has signed a contract with Porsche that extends over several years. From the 2014 season he will compete in Porsche's new LMP1 sports prototype at the Le Mans 24 Hours and in the sports car World Endurance Championship WEC. The 36-year-old Australian has already raced at Le Mans twice. In 1998 he finished runner-up in the FIA GT Championship at the wheel of a sports prototype. Over the course of his Formula 1 career from 2002 until today, Webber has achieved 36 podium places, nine race victories and has started from pole position eleven times.
"It's an honour for me to join Porsche at its return to the top category in Le Mans and in the sports car World Endurance Championship and be part of the team. Porsche has written racing history as a manufacturer and stands for outstanding technology and performance at the highest level," says Mark Webber. "I'm very much looking forward to this new challenge after my time in Formula 1. Porsche will undoubtedly set itself very high goals. I can hardly wait to pilot one of the fastest sports cars in the
world."
"I'm very pleased to have secured Mark Webber for our LMP1 project as one of the best and most successful Formula 1 pilots of our time," says Wolfgang Hatz, Board Member for Research and Development at Porsche AG. "Mark is without doubt one of the world's best race drivers, he has experience at the Le Mans 24 hour race and on top of that he's been a Porsche enthusiast for many years."
"I learned to appreciate Mark's qualities when we were both involved in Formula 1," says Fritz Enzinger, Head of LMP1. "He is one of the best pilots I could imagine for our team. I'm absolutely delighted that we have such an experienced and fast regular
driver onboard from 2014."
Competing in the new LMP1 car alongside Mark Webber are the two long-standing Porsche works drivers Timo Bernhard (Germany) and Romain Dumas (France) as well as the ex-Formula 1 test driver Neel Jani (Switzerland). Bernhard and Dumas already joined forces in 2010 to bring home overall victory from the Le Mans 24 hour race. In the years 2007 and 2008, they secured the American Le Mans Series title at the wheel of the RS Spyder LMP2 sports prototype. Neel Jani has contested the LMP1 class since 2010.
Ends//
177 Comments
Mark Webber Site Manager

on October 21, 2013

Reply

At this stage we're not sure of exact viewing schedules for 2014, however we'll update fans via the website when we do know more.
Add comment
LATEST EVENTS
Abu Dhabi Grand Prix
November 19/20
Mark attends the 2022 Formula One Grand Prix season finale in Abu Dhabi with Channel 4