Webber confirms retirement from motorsport to take on new role with Porsche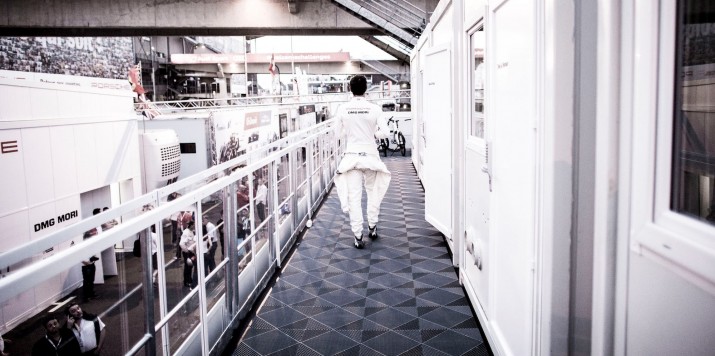 For immediate release
October 13, 2016
Following this afternoon's announcement by Porsche that Mark Webber will assume a new role as special representative for the German automotive manufacturer as he signs off on a long and successful career behind the wheel, the 40-year old Australian has confirmed his intentions and future plans.
"Of course hanging up my professional racing helmet is a very big decision but I've been extremely fortunate to receive great counsel from two of the legends of our sport, Sir Jackie Stewart and Niki Lauda, about the timings of such a decision," said Webber as he prepares for this weekend's Fuji round of the WEC.
"The timing is right for me – you certainly view things a bit differently when you get a bit older and your priorities in life change. As with my F1 career, it's nice to making the decision on my own terms.
Webber added, "I've really, really enjoyed my time in the cockpit with Porsche and could never have envisaged having such a dynamic relationship with my two team-mates in the #1 919, Timo Bernhard and Brendon Hartley. It's been a sensational three years and off the back of three consecutive wins, I'm hoping we can continue our good form and finish this year strongly.
"It's an absolute honour for me to remain with Porsche and whether it's at the track or away from it, I'm looking forward to putting my 26 years' experience as a competitor to good use in my new role within the company.
"In addition to Porsche, I'm incredibly fortunate to be walking into some new and exciting opportunities with Red Bull (who I will have been with for 10 years next year), Channel 4 in the UK, and Network Ten and Michelin in Australia. As for Aussie Grit himself, I'm working on a couple of new ventures too, so watch this space!"
-Ends
For further media info, please contact:
Max and Mojo Ltd
Communications and PR
Barbara Proske
Phone: +44 7715 293 795
Email: Barbara@maxandmojo.com
30 Comments
Add a reply
LATEST EVENTS
Le Mans
July 12-14
Mark will be with the C4 crew again, this time at Silverstone for the British Grand Prix - their only live race of the season. Don't forget to tune in.