The Endurance Beanie has arrived!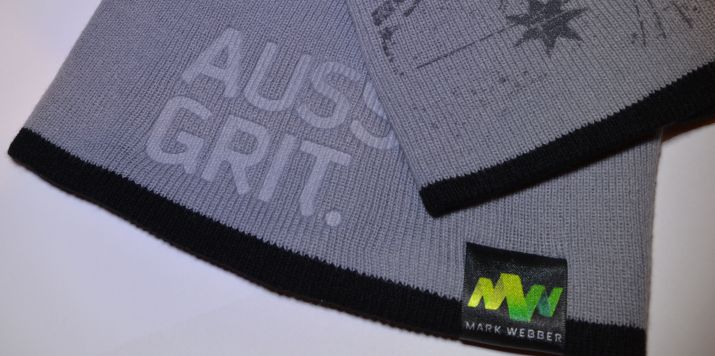 Endure. Perform. Persevere. Aussie Grit.
The latest item in the Endurance Supporters Range has arrived just in time for Christmas!
Exclusively available from the markwebber.com online shop, the stylish new Endurance Beanie is the perfect Christmas stocking filler for Mark Webber fans – or why not just treat yourself!
Made from 100% soft feel acrylic, the one-size-fits-all Endurance Beanie is comfortable, cosy and hard-wearing – the ideal accessory for cold winter days or chilly summer nights.
The soft grey and black knit design features a debossed Aussie Grit logo, the Australian Flag artwork from Mark's race helmet printed in dark grey and the official Mark Webber logo label.
—————————————————————————————————————————————————————
SPECIAL CHRISTMAS OFFER: this December with every Endurance Beanie purchase you'll receive a coupon code for 10% off your next order from the Endurance Supporter Range!*
—————————————————————————————————————————————————————-
Don't miss out: last recommended Christmas posting dates are looming and stock is limited so visit the Shop now to place your order!
The Endurance Range celebrates the new chapter in Mark's career as he takes on the World Endurance Championship – and the world famous Le Mans 24hr Race – as a Porsche LMP1 Works Driver, as well as new sporting challenges away from the track.
Ends//
*One coupon per customer.  Coupon valid only on items from the Endurance Range purchased in a single subsequent order.  For full offer terms and conditions visit the 'Shop T&Cs' and scroll down to the offer details at the end.
5 Comments
Add a reply
LATEST EVENTS
Abu Dhabi Grand Prix
November 19/20
Mark attends the 2022 Formula One Grand Prix season finale in Abu Dhabi with Channel 4